It's the final blog for Winston Churchill! Here he is waving me off.
By some strange co-incidence he was right outside the Hilton Riverside, exactly where the Zero to Three conference (https://www.zerotothree.org/events/2-annual-conference-2016-building-powerful-connections#overview) was held which was the grand finale of my Fellowship trip.  My benefactor looks more jaunty in New Orleans as you can see.  It was good to see him and silently say a very big warm THANK YOU to him for all of the learning and opportunity to develop that the WCMT (http://www.wcmt.org.uk/categories/early-years-prevention-intervention) has enabled for myself and for many many other Fellows.
I am briefly in JFK airport, NY on the way back from the New Orleans conference.  On the television monitor, New York is still reeling from the election.  The headline at CNN is 'Trump challenges CIA over Russia hack swaying vote'.  Unlike the east and west coast areas, New Orleans was not mourning the election result.  Louisiana is indeed a red state.  Apart from this, my experience in New Orleans was progressive, uplifting and incredibly inspiring.  Zero to Three is a statewide organisation representing all that is needed for this precious age group.  They are an informed and strong voice for babies.  Thankfully we now do have such representation in the UK e.g. The WAVE Trust http://www.wavetrust.org/and 1001 critical days http://www.1001criticaldays.co.uk/).  However this is just beginning.  Zero to Three has been running for nearly 40 years and so has an established middle-aged presence in government lobbying and co-ordination of knowledge and all professionals in the field.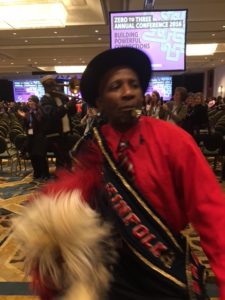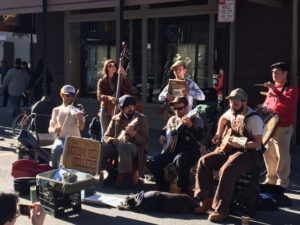 The conference was accessible in that it didn't take itself so seriously. It was alternately passionate, emotionally moving and playful with a lot of jazz music thrown in around the edges with requirements for participants to have fun and dance along.
Highlights of the conference can be seen on Twitter @ZEROTOTHREE or #ZEROTOTHREE2016, my highlights included under #ZEROTOTHREE2016 @BrightPIP.  For me, this Fellowship came together at the conference.  It was as if the pieces of the puzzle about what I had learned in NYC and why I had come on this Fellowship fell into place. Why? How?  Well there were some moments of clarity. They were:
1. #ThinkBabies
The Zero to Three network launched the #ThinkBabies http://www.thinkbabies.org/campaign at this conference.  This is a catchy soundbite and way of lobbying congress. This, together with a film from No Small Matter http://www.nosmallmatter.com/about-the-film/ illustrated the power of raising national and local awareness.  The campaigns argue so clearly, 'when babies thrive we all benefit'. The scene of parent infant in NYC and across the US where there are many people campaigning and creating maximum impact led me to understand how far practitioners here have come in creating national awareness and how we can do the same in the UK.
2. Prevention of toxic stress
Dr Sarah Watamura gave a capturing Science Plenary about toxic stress and mitigating the impact of this on the developing infant.  This re-emphasised for me the use of ACE as this was predictive of everything they measure in her research department.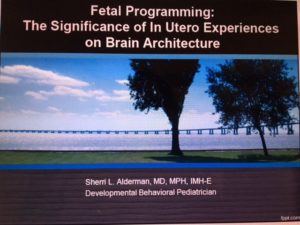 Some interesting data was presented on pre-natal stress and the impact of this on the foetal brain (Dr Sherri Alderman).  We also heard that this can be greatly reduced with the right support.  The impact we can have as professionals working with parents and babies to buffer this stress and enable parents to recover enough to protect their babies was emphasised.  This is heart warming indeed in terms of all of the hard work parent-infant practitioners do with families and the long-term impact of this.
3. Leadership
In the last five years, the biggest learning curve (and still being at the very beginning of this curve), has been leading in an area where I passionately feel we need change.  It was not intentional to be the person to co-ordinate and facilitate a very small parent infant psychology organisation - but it turns out if you feel the most strongly about something then you end up being the person who steers the ship.  Paul Schmitz in his inspiring lecture last Friday at Zero to Three placed this into context and gave a containing framework.  He talked about needing a whole system to change a system - not an individual.  The type of leadership we now need for infant mental health is powerful leadership to change the way everyone thinks about and values babies.  This is collective and collaborative and about working together.  He gave some prerequisites for this (see #4 below).  The reason this held personal meaning for me is that I have felt frequently like a failure or lost (as well as occasionally energised and happy!) in setting up BrightPIP.  Most of all it has been a lonely journey not knowing many peers who are in the same position.  There are many people in the field in the US who have struggled with the same dilemmas, questions and feelings.  Meeting these people has been hugely reassuring.  This confirmed the need for collaboration and working together - driven by the cause of the families.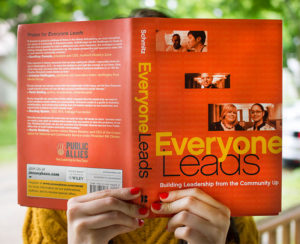 Back in NYC, in a conversation with Tonia Spence about leadership, she said she has conjured a 'virtual board' of advisors around her and I love this idea.  This trip has given a newfound confidence and leadership identity simply by connecting to others with the same story who have followed their beliefs to set up a service.
4. Collective impact
The required qualities for leadership of an organisation to have collective impact were useful and reaffirming.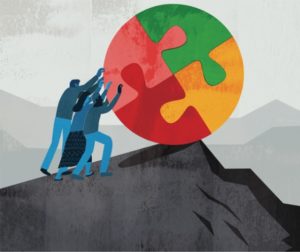 These are a) To be doing with a community (not to or for) and based on building relationships.  b) About collaboration and building TRUST with others within and outside of the organisation.  There may be conflict but this can constructive.  c) With diversity and inclusion as essential in steering the organisation; 'when you change who is at the table you change the table itself'.  d) With continuous learning emphasised and talking about mistakes.  Paul placed a list of 'things I suck at' in front of the staff team and reminded us, that these will be no secret to everyone who works with you (!).  Others will hold strengths we do not. e) Integrity and holding oneself and organisation accountable are critical for collective impact.  This means not putting an individual organisation above a cause.
5. Being open about personal story (and not English 'stiff upper lip')
Setting up a not-for-profit is a given for many practitioners in the US and these people often come at things from a personal perspective.  This is no big deal for Americans..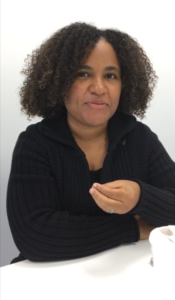 Paul Schmitz described his history of drug dependency before inspiring others to become leaders.  In NYC, when meeting people in the projects, there were many conversations about who we are and why we do what we do.  It's not a coincidence, we are all working out our own stuff.  The other day Erasma Monticciolo wrote to me 'It's so important to share, as that is part of our healing'.  We had an exchange where I thanked her for talking so openly about her own level of adverse childhood experiences and about growing up in poverty in Brooklyn and later having PND.  This gave me permission to be honest about my own similar background.  As clinicians we know why we are so driven to do this work yet it is so rarely talked about openly.                                                                                                                                       6. Humility in approach
Finally, an idea I frequently come back to was echoed in the conference.  This was about humility through self-compassion and self-care.  
Berry Brazelton's quote about attunement and repair sums this up: 'when you do something that doesn't work, you have an opportunity to learn something and grow closer' . 
In the Reflective Approach for Promoting Family Engagement seminar (Armstrong and colleagues), self-care was talked about as a key part of the model for working successfully with families.  Mindfulness is integrated into the approach supporting each Home Visitor and also integral to supervision.  A lovely example was given of a Home Visitor and how she used mindfulness before each meeting with a family.  The Home Visitor said that as part of this she would, on the approach to a family's house, walk mindfully to the door placing each foot carefully and consciously.  Then she would give a particular knock on the door 'knock knock...knock knock' (four altogether; two and then two).  This little sequence corresponded to the words in her head 'I'm here, to listen'.  I like this very much as it's a reminder of the frame of mind to be in to practice this work.
So this is the end of the adventure although the learning will continue forever.  I am so grateful for everyone who made this trip possible.  The Winston Churchill Memorial Trust of course and the supportive colleagues and friends who encouraged this application and held the BrightPIP baby so competently in my absence.  However, there is no way I could have done this without two people in the world; my husband and my mum.  Both of whom had to hold everything together, childcare, household and various other projects whilst I jetted around.  They have not complained about this massive imposition even once.  I will always remember being able to do this, and would like to end by dedicating this blog to both of them.  You are two amazing, kind, tolerant people...THANK YOU!