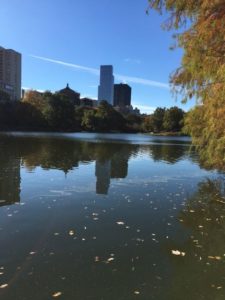 It is beautiful here in NYC.  Unseasonably warm and blue skies.  What better way to start the day than basking in the sun beside Harlem Meer?
Seminars and meetings of the first week have already blown me away and I can feel myself developing a sense of the NYC scene for parent infant work. On the one hand, it's not so far from our UK system in that there are key professionals moving and shaking (like psychotherapists, psychiatrists and psychologists) all with a clear dedication to infants.  And, as with the UK we are all setting up interesting pieces of work, developing research projects and training and offering support to frontline staff.  On the other hand, it is everything different from our system.  The lack of statutory provision in the US means plenty of room for individuality, innovation and movements toward social change - together with an essential requirement for the New Yorkers famed networking abilities.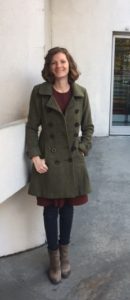 For this networking, I am indebted to Dr Jeanette Sawyer Cohenhttp://www.edparenting.com/for taking me under her wing and introducing me to this scene.  She is actually an angel, disguised as a clinical psychologist and has an in depth understanding of this field on top of that.  So, here she is. (see also twitter @motherhoodbk) Turns out, even if Dr Jeanette doesn't know a famous parent infant New Yorker, she will know someone who does.  Thank you Dr J!